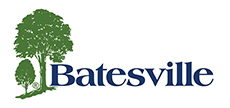 At Batesville, it's not just a pleasant sentiment. It's our responsibility.
It means reaching far beyond the traditional role of the manufacturer. It means providing a unique combination of quality burial, cremation, memorial, and technology solutions for our funeral home customers. It means offering tools and support to help families create meaningful funerals that celebrate and honor their loved ones.
For more than 100 years, Batesville has been a leader in the funeral industry. Our revolutionary products and programs have helped customers enhance their relationships with the families they serve. Every day, our commitment to quality, innovation and craftsmanship pushes us to do our jobs even better ...
... because every family deserves a Batesville.